So, what exactly is an ERP? Good question! An ERP is a type of business software known as Enterprise Resource Planning. This type of system is an invaluable resource that can be implemented in various industries to improve accuracy and streamline many of the day to day tasks that businesses and employees are faced with. In today's world, it can be tricky to determine if the latest in software is worth the investment or if it will be beneficial for your business on a long-term basis. By understanding the numerous advantages associated with ERP systems, you can determine if it is a worthy investment for your company. Below, John Sykstus, a financial strategist with 25 years of experience helping businesses realize growth potential, lists 5 reasons why your business needs to invest in an ERP system: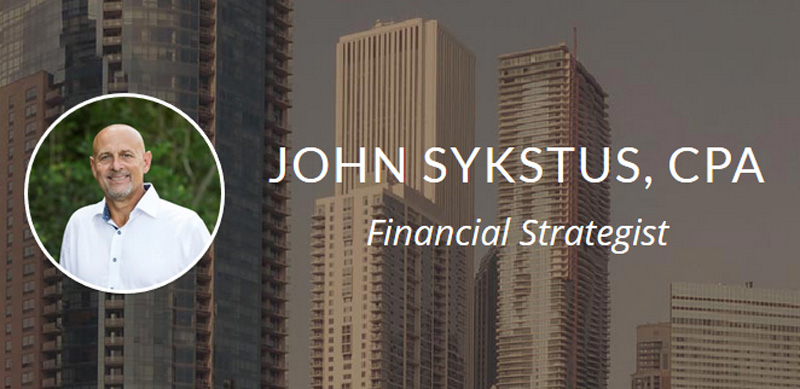 1. Improve Company Wide Collaboration
Tired of waiting for information from inventory to make its way to accounting? With an ERP in place, all this crucial information is available to those who need it at any time. The ERP system calculates and displays data in real time, which means that everyone is on the same page. This allows managers to make informed decisions and eliminates any mistakes as the result of miscommunication between departments or human error during data entry.
2. Evaluate Your Company's Strengths and Weaknesses Quickly
Aside from increased collaboration, having access to company data in real-time allows senior management and business owners to identify any problem areas quickly. Instead of evaluating the overall health of your business quarterly, you can check in on every aspect, from expenses to accounts payable information, as often as necessary. This helps you see your strong points and address any areas of concern before they become a significant problem.
3. Improve Marketing Efforts
An Enterprise Resource Planning system allows you to track your customers or clients from the start of their exploration with your product or service all the way to a purchase. This is valuable information that can improve your marketing campaigns and, in turn, your return on investment (or ROI). This type of information on your clientele also proves to be helpful when tackling customer service issues, as it allows your customer service representatives to have a better understanding of each client.
4. Free Up Employees for Other Tasks
Just imagine how much your employees could get done if they were able to eliminate tasks like data entry. An ERP intuitively calculates data related to your business without the need for employees to spend hours entering tedious figures into the system. In turn, employees are free to focus on other responsibilities. This can improve their productivity and eliminate any common mistakes that are made during data entry.
5. Protect Valuable Company Data
Instead of utilizing several different platforms with varying degrees of security or trying to merge information from each source, an ERP system combines all your data into one highly secure system. This drastically reduces the risk of a security breach, since your data is managed through the cloud. This means that there is a team of people specifically employed to ensure maximum protection of your sensitive data around the clock. Likewise, an ERP system is equipped with controls so that you can customize your level of security for different employees or departments. The system will also automatically create back-ups of your data.
In any business, the key to success is being able to make informed decisions. With an ERP system in place, you can take comfort in knowing that you always see accurate information. This alone makes an ERP system highly desirable for a business owner, but when paired with increased collaboration, more efficient marketing, improved productivity and more secure data, it becomes a crucial tool for succeeding in the digital age.
About John Sykstus:
John Sykstus is a financial strategist with 25 years of experience helping businesses realize growth potential. Through rigorous analysis of an organization's history and current market climate, he develops turnaround strategies that transform systemic difficulties into efficiency solutions. When he's not on the job, Mr. Sykstus enjoys golfing, and spending time with family and volunteering for faith-based charity efforts.
John Sykstus around the web:
https://twitter.com/Jsykstus
https://www.quora.com/profile/John-Sykstus
https://johnsykstus.wordpress.com
https://medium.com/@johnsykstus
http://contactup.io/johnsykstus/
https://www.behance.net/johnsykstus
https://angel.co/johnsykstus
https://sites.google.com/view/johnsykstus
https://patch.com/colorado/denver/john-sykstus-shares-tips-creating-winning-business-plan
https://medium.com/@paul_johnson7782/john-sykstus-award-winning-finance-professional-weighs-in-on-business-financing-in-the-economic-4e4b116c42d1
https://www.techavy.com/deploying-small-to-mid-sized-business-erp-systems/
https://realwealthbusiness.com/john-sykstus-financial-strategist-lists-5-essential-tips-maximize-profits-grow-business/