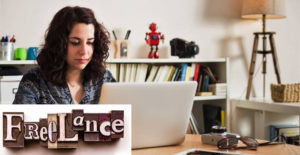 We all want to become a billionaire through owning our own businesses. We envision a life of financial independence, world travel, and the freedom to live our life any way we deem fit. Very few of us actually put effort and courage into building our own business.
Money is the main factor that stops our business dreams, but raising money to start your small business is not as hard as you think. Of course, we advocate getting funding through venture capitalist, but we also have a simpler solution: start a side business. This extra income really help you get your business off the ground, as you wait to hear back from investors.
Need side business suggestions? Then use our list below for job inspiration.
Become an Uber Driver
The number of rideshare jobs, like being an Uber or Lyft driver, are rising steadily. The amount you make driving for Uber depends on a number of factors, which is why some drivers only make minimum wage and others make over $200,000 a year. A key component of being a successful Uber driver is to know your market. Therefore, research the popular times and places to offer your service. Be flexible, so you can find the best way to capitalize on your car and free time.
Start Your Own Delivery Service
Place an ad, in a local online or print news site, that  promotes your services. Set the range of your delivery location. Also set boundaries on what you will deliver … READ MORE ...