Starting your own business is an enticing prospect; it enables you to have flexibility and control over when, how, and with whom you work. The ability to be your own boss and hold your working life in your own hands is a great feeling. However, being self-employed is a risky prospect, which is why many people start businesses while remaining in their full-time jobs. IdeaPros, a firm composed of veteran business executives, examines the pros and cons and the questions that come to mind: How does this work in real life? What are the benefits and drawbacks of this approach?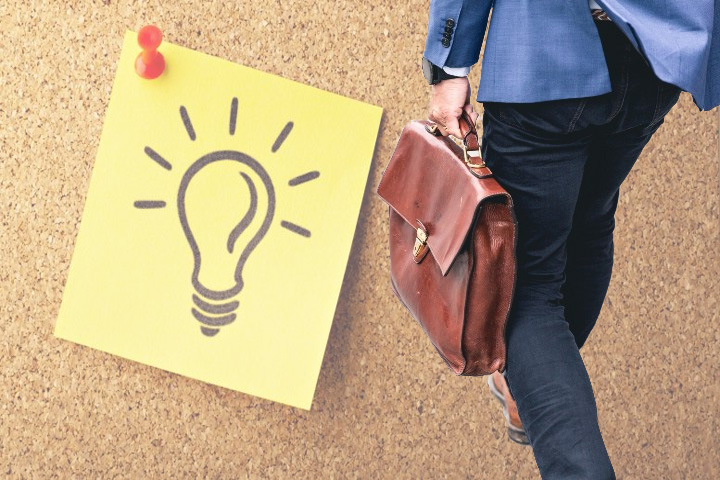 Benefits
There are some excellent benefits to maintaining your full-time job while trying to start your business, including:
Peace of mind
Perhaps the number-one reason that people stay in employment while starting their own business is financial security. If anything should go wrong in your business, it is good to know that you have a safety net and stable income to protect you and your standard of living. Having a job can also be beneficial from a networking perspective, as your employer can sometimes help introduce you to potential business contacts. However, you should always be careful not to cross any ethical or legal lines if you are going to be working on your business during work hours on your regular job.
Develop new skills
Running a business while working elsewhere forces you to practice time management, project management, and due diligence. These are valuable skills which are transferable to many different jobs and industries. Even if your business does not take off, being able to demonstrate to a future employer or investor that you managed to develop a business while working another job will put you in good stead.
Drawbacks
Despite the benefits of keeping your job while developing your business, there are also some drawbacks that you will need to consider, such as:
Time investment
Running a business takes time — and a lot of it. Time can be a scarce resource, especially if you are putting in 40-plus hours a week for your employer. You will likely have to work on your business during your nights and weekends. If you are not careful, this can have a negative impact on both your health (fatigue) and social life (friends and family). If you do not have the appropriate time to invest in your business, then you may be less motivated to work on it. This apathy could lead to your business failing very early on in the process. Michael Corradini, CEO & Co-Founder of IdeaPros, empathizes with the importance time has on new entrepreneurs, as he stated, "You only have so much time in a given day and you should make the most of it without losing your health in the process."
Impacts on your job
Building a startup may also have a negative impact on your current place of employment. If you find yourself distracted with business ideas, or even conducting business-work at your job (which is ill-advised), it may come to the attention of your employer and put your position at risk.
Much like any other major decision, there are both pros and cons to starting a business while working. Many new entrepreneurs and inventors seek out a strategic partner in order to move their business along faster while still working a full-time job. As long as you can reasonably manage both facets without subjecting yourself to undue stress, then doing so may undoubtedly be achievable.
About IdeaPros:
IdeaPros is a Super Venture Partner™, who guides entrepreneurs with great ideas through the complexities and pitfalls of the startup world. Set on elevating the success rate of new innovative products and apps, their team leverages their collective experience to create demand among consumers and maximize upside potential for their partners.
IdeaPros around the web:
https://twitter.com/ideapros?lang=en
https://www.newswire.com/news/ideapros-launches-cradle-to-maturity-solution-for-entrpreneurs-19437340
https://www.instagram.com/ideapros/
https://www.ideapros.com/
https://medium.com/@paul_johnson7782/ideapros-a-super-venture-partner-lists-5-reasons-why-startups-fail-ab5ac8d489e3
https://patch.com/colorado/denver/ideapros-shares-how-fund-your-startup-business
https://www.marketwatch.com/press-release/ideapros-a-team-of-veteran-business-executives-describes-how-to-impress-investors-with-the-perfect-pitch-deck-presentation-2018-12-13
https://www.primopreneur.com/the-leading-strategic-partner-for-startups-ideapros-shares-three-keys-to-protecting-your-inventions/
https://www.opptrends.com/ideapros-an-innovative-strategic-partner-for-entrepreneurs-sheds-light-on-how-to-find-a-profitable-online-business-niche/
https://newsblaze.com/business/marketing/inexpensive-market-research-methods-to-use-in-product-development_144423/
https://www.techavy.com/ideapros-review/
http://www.industriat.com/the-seasoned-experts-at-ideapros-detail-how-to-find-and-keep-the-ideal-customer-for-your-business/
https://thealmostdone.com/2018/12/15/ideapros-sheds-light-on-market-research-for-entrepreneurs-top-tools-to-establish-product-market-fit/
https://realwealthbusiness.com/seasoned-experts-ideapros-detail-find-keep-ideal-customer-business/