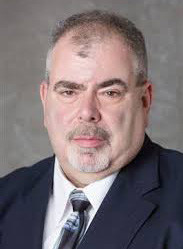 So, you've found your dream home at a great price. You've lined up your mortgage with a pre-approval, and it looks like your home-buying journey is nearly over. However, it's a mistake to think you're in the clear.
Until the purchase is completed and all the documents are exchanged, it's still possible for plenty to go wrong. Some of the risks are out of your control, but here are four financial mistakes that George Campolo, a winner of the 2016 & 2017 RE/MAX NY Region Executive Club Award, suggests you avoid if you want your new home purchase to go without a hitch.
1) Applying for Credit
From the time you apply for your mortgage, until it is paid out to the seller and the closing is over, DO NOT apply for any new sources of credit. Getting a new credit card or buying a car could potentially change your credit score enough to disqualify you from your mortgage approval.
At best it could cause delays while your application is reevaluated, at worst, NO loan, NO new house.  Remember, a mortgage pre-approval is only an offer in principle. It's not a cast-iron guarantee that you'll receive the loan no matter what else happens along the way. The lender will run your credit in the beginning of the process to issue your preapproval, but did you know that the lender will run your credit again a day or two before you close?  ANY change could blow up your purchase. That includes CO-SIGNING a loan for a friend or relative. DON'T do it! You can do whatever you want AFTER the closing when you have the keys in your hand, but NOT in between the application and the closing. You can wait for that new car another 90 days if you have to.
2) Cleaning Up Your Finances
It's not just applying for new credit lines that can disrupt your credit rating. You might see moving as an ideal opportunity to tidy up your finances by closing old accounts that you no longer use.
While this sounds sensible in theory, it can actually lower your credit score significantly. Closing accounts could put your credit utilization over the level your mortgage lender is comfortable with. Once you've gained your pre-approval, hold tight on altering any aspect of your credit situation to avoid unforeseen consequences. A good loan originator can look at your credit profile and advise you as to what and what NOT to do.
3) Changing Jobs
Similarly, changing jobs during the buying process can create enough uncertainty to worry your mortgage lender and have them reject your loan application. Lenders like to see lengthy, continuous employment, preferably with the same company. There's always a chance a new job won't work out, leaving you unemployed and unable to pay your mortgage. It's worst when you change jobs AND your field of employment. A promotion within the same company or even a switch from say one law firm to another might …
Read more