There are many business opportunities in Japan available to the foreign entrepreneur who is ready to embrace Japanese language, culture and institute business practices which are quite a bit different than those used in other parts of the world.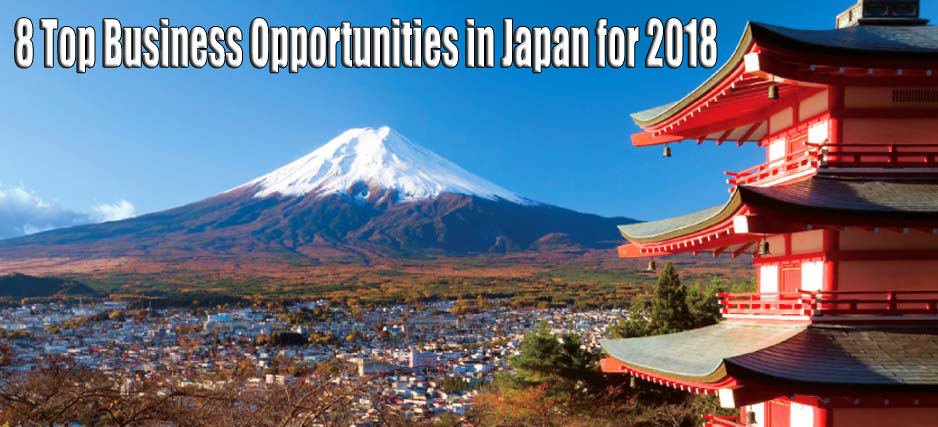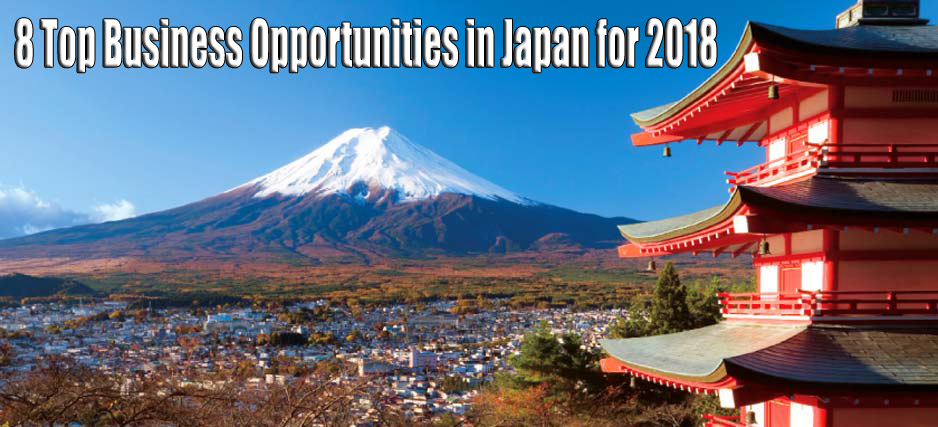 The unique challenges that doing business in Japan presents are more than offset by the potential for establishing a profitable company that will flourish in Japan's burgeoning economy. In addition, the Japanese government is eager to help foreign-owned businesses establish themselves in the country, in order to "boost foreign investment and international competitiveness."  
Here are some of the most exciting business opportunities available in Japan:
Food Service
Opening an ethnic restaurant is one of the top business opportunities in Japan. Just as Japanese restaurants flourish in other countries, and not necessarily in those neighborhoods with a large Japanese population, ethnic restaurants will also thrive in Japan. Foodies are foodies all over the world. Advertising one's cuisine as "authentic" and prepared by chefs from the appropriate region will be a selling point.   Review sites such as TripAdvisor give ethnic restaurants free publicity. For example, here are reviews for "American restaurants in Tokyo."
Fashion Retail
People in all countries love to follow fashion trends, and Japan is no exception. A company that can be a trendsetter with clothing or jewelry will find a ready market among Japanese men and women, and a niche market among Japanese teens. Osaka is home to the popular Amerikamura, for example.
Import/Export
The business of exporting Japanese goods, in particular antiques, is another top opportunity for the entrepreneur. Importing antique furniture does not have quite the same appeal, as the Japanese do tend to "buy Japanese first" in that regard, but other items such as American-made clothing are popular.
Foreign Travel Services
The Japanese love to travel to other countries. A travel agency can focus on building tours and vacations for the Japanese. Another niche opportunity is to focus on foreign expats living in Japan who wish to return home for a variety of reasons.  English speaking visitors to Japan also seek out guided tours and travel agents who speak their language and are also highly knowledgeable about the country. 28 million foreign tourists visited Japan in 2017.
Language Schools
Anyone from a sole proprietor to a company of dozens of individuals will find that the language school sector is a thriving market. Teaching one's language as a second language does not actually require that one know Japanese, but the principals of the business will still need to know the language or have someone on board who does. Although such language schools are popular, it's important for educators to understand Japanese culture.
Translation Services
With the emergence of global markets, Japanese companies both large and small are placing their services for sale via business websites. Translation from Japanese to other languages, or simply proofing websites once they have been translated to the appropriate language, is a top business niche in Japan.
Foreign Business Services
Just as it's necessary for foreign investors to learn all they can about the Japanese culture – both personal and business – it's also essential for Japanese entrepreneurs to learn the intricacies of doing business in other countries. Providing such services is one of the top business opportunities in Japan now and for the foreseeable future.   
Information technology
The Japanese have embraced information technology to an extent comparable only to the United States. Software-savvy companies will enjoy a ready-made market in Japan for all aspects of information technology, from mobile technology, to cloud-native platforms, to security. IT is a highly competitive industry and one of the top business opportunities in Japan.
Although the window of opportunity for foreign startups in Japan is open, in order to pass through successfully it's necessary to partner with a team that is already familiar with navigating Japan's business climate. Contact SMEJapan today to discuss how we can help you.