Trying to get new customers is a full-time job. Potentially, prospective customers are everywhere, but getting their interest and attention can be extremely time consuming. Sometimes there isn't much time left over to focus on other customer service and sales related aspects of managing your business. One strategy many businesses use is to try to obtain repeat business from former or existing customers. It's far easier to get a sale from someone who has already purchased from you, especially if they had a great experience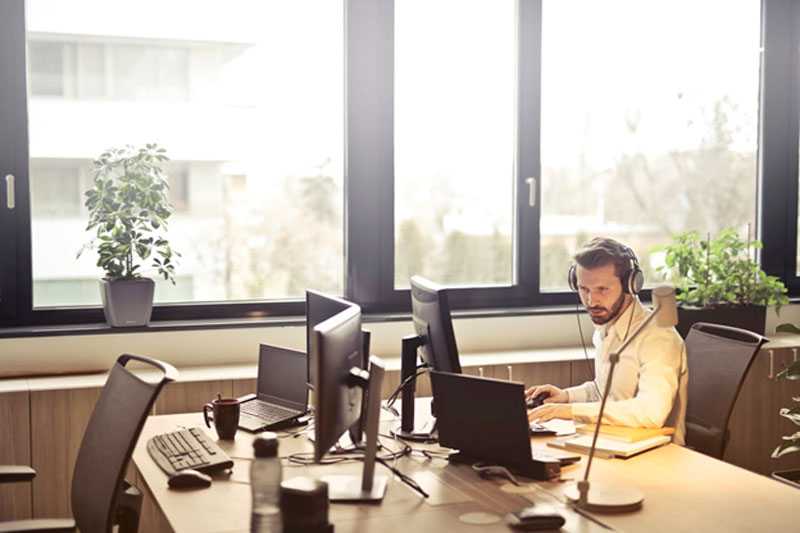 When Was The Last Time You Checked On An Old Customer?
Existing customers can easily get lost (and forgotten) in the shuffle when a business is trying to grow. Unfortunately, when we lose an existing customer for a new one, we haven't gained anything. We have however, lost time, money, and effort by letting one get away. With every customer that goes somewhere else, their investment (in you) goes with them. They will also be the hardest customer to get back. In Entrepreneur Magazine, Gary Vaynerchuk's blog reminds us of the difference between farming and hunting when it comes to repeat customers,
"Farming is focused on nurturing your customer through a caring relationship. Hunting is trying to close another deal…"
Retention
In a challenging economic environment sometimes all you can hope for is retention, when it comes to market share. Customers will only be loyal to you if you are loyal — and attentive, to them. A loyal customer base is what creates the foundation for your livelihood. Without customer retention, you have nothing. The ability or inability to retain customers is the difference between life and death to a company. Remember, businesses need to participate in the lives of those whom they wish to participate in the lives of their business.
Trust
It takes time to prove consistency when you are new. Lasting is the true test of whether you are doing it right or not. Having been in business for forty years, we understand that customer retention comes from quality customer service and always being the consistent provider of what a customer will need. Regardless of what a business sells or does, trust is key. This is the kind of example of company customer service you want to aim for.
Easy Maintenance
Positive engagement is about all it takes to maintain existing customer bases. What that engagement is, is up to you. The marketing choices you make should be based on the industry you are in and type of people you have to deal with. What easy things can you implement that not only remind your existing customer that you want to continue doing business with them, but also provide them with something of value – we like to call them easy productivity wins. How can you deliver it to them?
Each customer is an essential piece of your businesses financial foundation. The stronger you build your foundation, the greater chance you have at sustained success. Every business begins with the intention of lasting a lifetime. Longevity — like customers and their trust, is earned.