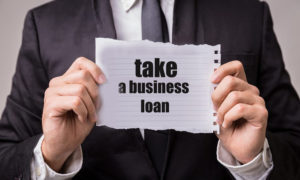 This blog takes a look at five situations that require borrowing a loan from your bank.
Every business, whether a start-up company or an established multinational firm, sees ups and downs in its working cycle. There are times when further work is forestalled by a lack of revenues. At such times, it becomes impossible to function without borrowing money to take the next step.
However, smaller companies are not keen on getting into debt. But taking a business loan can also help the company in many ways. These are 5 top reasons for taking a business loan:
1. To expand operations
The primary reason why most companies borrow business loans is when they wish to expand the size and scope of the company's operations. A company that takes off well and has stable revenues will wish to increase its bottom line even further. Thus, it may need a business loan to buy new office premises, or invest in storage facilities, or put in place a new supply-chain network or just expand into a new geographical area. A loan from the bank at this juncture can give a fillip to these plans.
2. To buy more equipment or hire manpower
Once a business starts expanding its scope of operations, it must invest heavily at all levels to ensure steady growth. You can hardly expect that the initial capital, machinery and staff strength you began with can sustain the next level of development for the company. For example, if you are the owner of a gymnasium in a metro city, you cannot open a new branch without some amount of capital investment in new exercise machines and trainers. Thus, your company must invest in more specialised equipment – you may even need to import it –and trained manpower to realise the next stage of growth. Prepare a business report and present it to your bank for their approval of a business loan for your future plans.
3. To explore a business opportunity that requires capital
Some companies get off to a good start after commencing operations, and soon, they have enough revenues in their coffers to consider the prospect of diversification. But branching out into a new or even allied branch of business is a capital-intensive decision – and your bank's business loan products can help you realise this goal. For example, you could have an e-commerce website that retails clothing for young children. As an aside, you may wish to tie up with local manufacturers of children's footwear, bags and toys to retail their products under your banner, for a commission. But this needs investment in terms of setting up warehouse and inventory, putting in place new delivery systems, organise shipping methods, etc. You cannot go ahead with this plan unless you secure a business loan – your bank can help you in this regard.
4. To get access to working capital
Sometimes, all you need to keep company operations coasting along is an infusion of funds. Business revenues may be low, and it might become difficult to sustain daily operations, especially when you have to deal with overheads like salaries, power and gas bills, parking, monthly maintenance charges, pantry and stationery supplies, etc. At this juncture, you could consider borrowing a working capital loan. This business loan can keep your company operations running on autopilot while you pitch for new business in the coming months.
5. To build credit
Every company needs business loans to grow, but most banks and financial institutions will be sceptical about lending large loans to small firms. However, every company needs to borrow money periodically to put its plans into operation. The key lies in starting small – a small business loan is easier to work with, and also easier to repay. Once your company has repaid its borrowing on time without a single default, the lending institution will become more confident about approving bigger business loans for the future. Meanwhile, this habit of borrowing money and repaying it as stipulated helps your company build sizeable credit for large loans in the future.