Living in the technological age is one of the greatest advantages of our generation. We have connected to other nations like we never did before. Globalization is in reach, and technology's advancement has just started. We can now communicate to other people across distances. Ideas are being tossed around and new ones pop up like mushrooms. This can also be named as the great age of innovation and invention, as we tend to develop the things that we have only thought of decades before. The internet has helped to make all of this possible, and everything is still in the process of improving.
In the business world, tech giants rule the game. Comparing them to other industries, they are very young. Some of them even just started to develop at the end of 20th century. As the industry grows and advances, the need for tech items and products is also increasing. We bear witness to the phenomenon today: new models of phones come out almost every year and it just keeps getting better and better.
You might be wondering how much do these companies even make during this time. Sites like Loanable offer infographics to help you see their revenues in real time! Companies like Apple and Google are here, as well as others like Facebook, Netflix and other social media apps.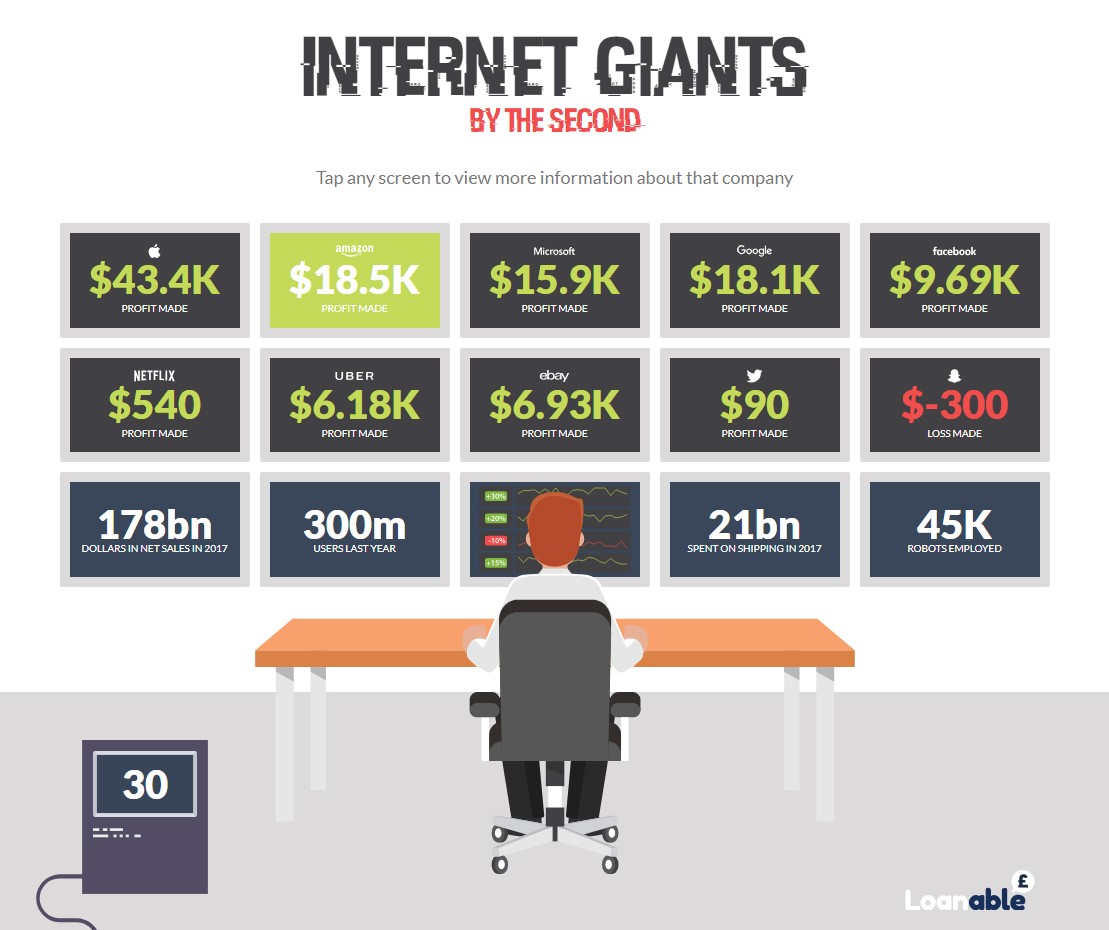 …
READ MORE ...